Ponce Inlet Snook • Sebastian Inlet Snook • Port Canaveral Snook
Captain Drew Cavanaugh and Florida Inshore Fishing Charters offers Cocoa Beach, Daytona Beach and New Smyrna Beach snook fishing charters.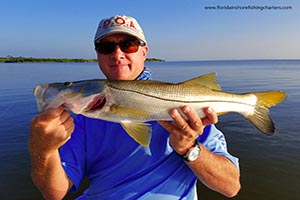 Throughout certain times of the year the Florida snook is prevalent here in east central Florida. Our prime times are April through November, with June, July, August, September and August being the best months to go. Fishing Ponce Inlet, Sebastian Inlet and Port Canaveral along with the back waters of the Mosquito Lagoon.
Our Mosquito Lagoon snook average between 1 to 5 pounds, with bigger ones being caught closer to the docks and Ponce Inlet. On the nearshore coastal beach fishing charters you have shots at some of the bigger snook that Florida offers. These fish along the beaches can run any where from 10 pounds up to and over 30 pounds at times.
Captain Drew Cavanaugh • (352)223-7897 • [email protected]
Visit my YouTube Channel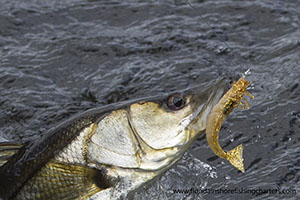 Central Florida Snook Fishing Guide • Captain Drew Cavanaugh