November 1st, 2017 East Central Florida Saltwater Fishing Report
The East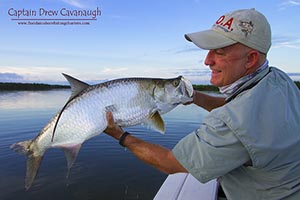 central saltwater fishing has been phenomenal the past several weeks. We had a massive hurricane come through here, Irma, cause destruction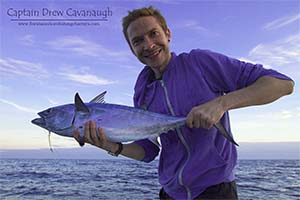 beyond belief. But the one thing that came out of it that has been good, is the fishing. The storm caused a movement of things from sandbars, to islands, to shifts in tides. Opened new feeding grounds. Brought in clean water to flush the bad waters out. And now, we have a massive fall mullet run going on. So, for the next several weeks the fishing will just be of the wall awesome!
The focus around here will be at least for me, tarpon. Along with that redfish and drum. Redfish will begin their breeding and the tarpon will be chasing mullet heading south along the coast and the beaches. Backcountry tarpon will be in full force, looking for drainage areas and baitfish to engulf. Redfish will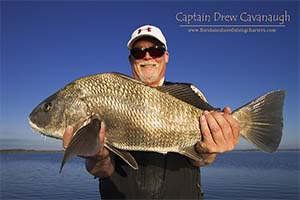 be moving in schools along the flats and ledges.
If you are fishing the backcountry waters of the Mosquito Lagoon and the Indian River look for flats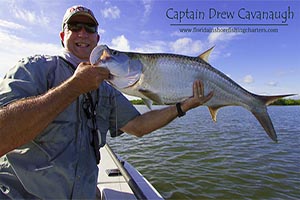 with activity. Diving birds, mullet moving on the surface and schools of reds and drum swimming around. If sight fishing, as always, approach these fish with ease. Do not rush it. Sun at your back in their face. Cast past them and then reel in to let it drop on them. Soft presentations. Give other anglers a wide berth.
As far as baits. DOA Shrimp for sight fishing. Black crab fly for fly fishing. Live mullet will rock with the run going on. Tarpon fishing, I like to use the Deep Running Baitbuster or a Terror-Eyz. Just explore the tackles and see what you will like and them too.
As far as the beach and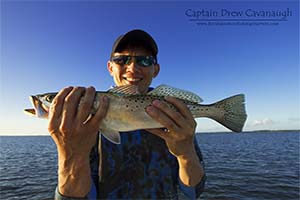 nearcostal fishing here in New Smyrna Beach at Ponce Inlet and Cocoa Beach at Port Canaveral if the seas and weather allow me to get out there it will be great. However it is a day to monitoring situation when it comes to that. Just be sure to also if you go out to leave a game plan with someone where, when and what time you plan to return in case of any kind of emergency. You just never know and it is better to be safe than sorry.
Please feel free to call me with any questions you may have and also remember to practice catch and release on the Mosquito Lagoon and Indian River. Have a great fall.
Also Happy Holidays coming up!
Captain Drew's Cell • (352)223-7897 • email• [email protected]


Past Central Florida Fishing Reports
2006 to 2009 Archived • Ponce Inlet, Mosquito Lagoon, Port Canaveral, Indian River and Sebastian Inlet Fishing Reports
2010 to 2015 Archived • Port Canaveral, Indian River, Mosquito Lagoon, Sebastian Inlet and Ponce Inlet Fishing Reports
2016 to 2020 Archived • Sebastian Inlet, Port Canaveral, Indian River, Mosquito Lagoon and Ponce Inlet Fishing Reports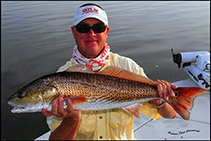 Orlando Saltwater Flats Fishing Guide
Captain Drew Cavanaugh • Florida Inshore Fishing Charters Cocoa Beach • New Smyrna Beach • Daytona Beach